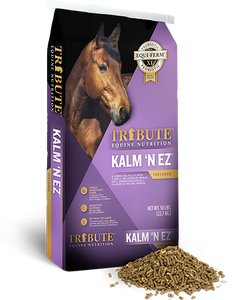 A lower NSC pellet with a small inclusion of whole oats. Formulated for all classes of mature horses.
Product Details
Highly digestible fiber supports calmer performances without loss of energy or condition.
Inclusion of whole oats for horses requiring a highly digestible source of energy to support performance, while keeping NSC intake low.
Optimal balance of essential amino acids for muscle maintenance and recovery.
Organic minerals replenish body tissue stores depleted during daily activities and exercise.
Essential fatty acids, Omega 3 and 6, for a healthy skin and hair coat and support of normal tissue function.
Optimum levels of antioxidants Vitamin E, Vitamin C and Selenium may help in reducing damage from aging and exercise. Also supports immune health.
With Equi-Ferm XL®, a pre-and probiotic that increases total diet digestibility and improves overall gut health.
Contains natural Vitamin E.
No added iron.