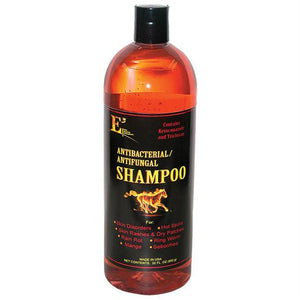 A useful antibacterial/antifungal shampoo specially formulated for horses that relieves itching, irritation, and skin infections, making it a must have for every barn for year-round skin issues.
Fortified with Nano vitamins A, C, E & F, which are nano-encapsulated in a sustained and controlled delivery system
Helps prevent inflammation and aids in the healing process
Specially formulated for horses
Relieves itching, irritation and skin infections
For skin rashes and dry patches for treatment of rain rot, ring worm, hot spots, mange, and seborrhea
Ingredients: .25% Ketoconazole and .2% Triclosan.
Size: 32 oz.